Our services
Penetration Testing
Cybercrime has grown into a trillion-euro a year business, and organizations of all sizes and industries have become potential targets. And frighteningly enough, a successful cyber attack can be financially and operationally devastating. Thankfully, our penetration testing services can give you an in-depth understanding of your organization's current cybersecurity posture and how to improve it.
It's an active but controlled attack simulation against your IT environment, performed by our experts with the help of our penetration testing tools. This allows our specialists to identify, understand, and mitigate security vulnerabilities that cybercriminals could use against your organization.
Truesec Is Here To Help
Our penetration testing services are versatile and can be performed in any of the following situations:
As a stand-alone procedure
As part of a regular audit
Following an infrastructure or application change
As part of an ongoing security effort
The Focus of Penetration Testing
Penetration testing most commonly focuses on the following:
External Exposures
Web Applications
Internal IT Environments
Specific Systems
Cybersecurity penetration testing allows Truesec security specialists to examine, investigate, and test your IT environment for security flaws. By doing so, we can help determine your vulnerabilities and provide prioritized recommendations.
The most effective way to conduct a penetration test is to give us full access to the application or environment you want to test and provide as much background information as possible so that we can perform both internal and external penetration testing. This could include, for example:
IP addresses
Network Infrastructure Schematics
User Protocols
System Artifacts (source code, binaries, etc.)
These types of tests are commonly referred to as "white box" penetration testing. Besides being effective, this approach also provides the greatest value at the lowest risk.
A penetration test allows you to perform dedicated security efforts that specifically target what's most important to your organization.
Our penetration testing team works with the utmost integrity and high ethical standards. We fully understand the significance and sensitivity of security vulnerabilities. Beyond formal agreements, our professional Code of Conduct ensures that we keep information specific to your organization strictly within our testing team and on a complete need-to-know basis.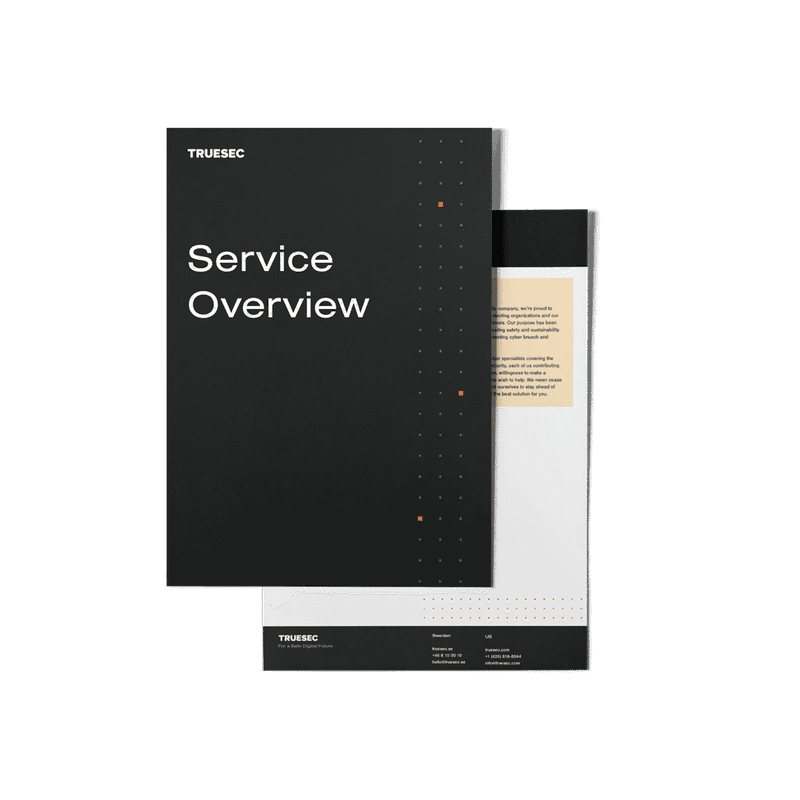 Service overview
Want To Know More?
Our product guide walks you through all the details of how our services can help you. Get it here!
Be Part of the Truesec Journey
Cybersecurity – Securing the World, One Assignment at a Time
Careers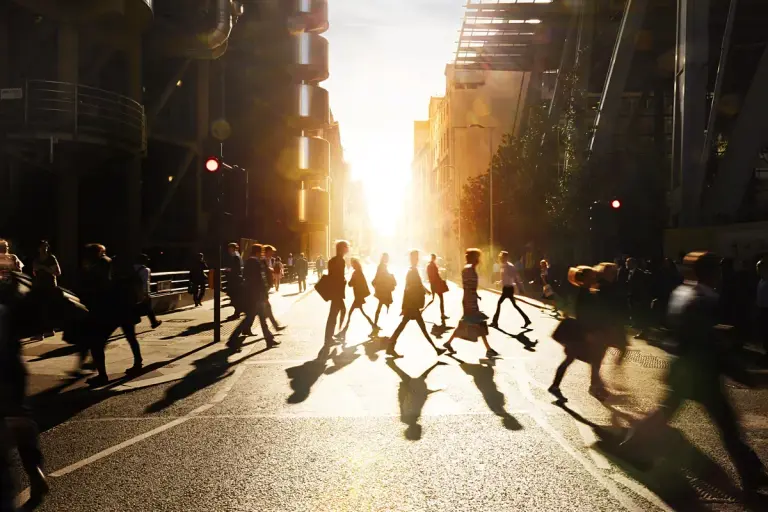 We Operate at the Forefront of Safeguarding Organizations
Why Truesec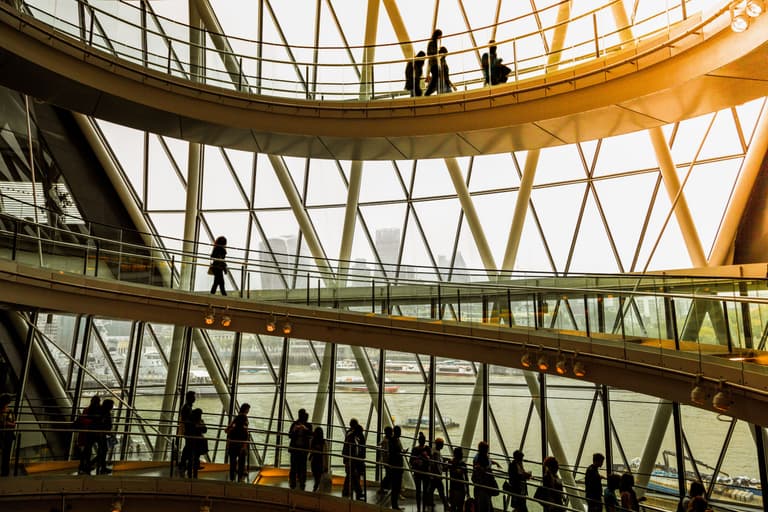 Talk to Us!
Interested in us, our services, or our mission to keep the world safe? Just have a question? We're here, and we'll reply within 24 hours.