Our services
Threat Check
As part of our cyber threat intelligence services, a threat check is a security analysis aimed at identifying different types of active cybersecurity threats and ongoing attacks in an IT environment in order to recognize and prevent potential incidents and future potential cybersecurity threats.
Have You Been, Are You Currently, or Will You Be Breached?
A Threat Check is a team effort. We begin by installing specialized tools that can provide us with a complete picture of your IT environment. Our detection specialists and threat hunters perform daily analyses and reviews of your IT environment. This provides us with the information we need to answer both parts of this question: Have you ever been breached, or is there an ongoing attack right now?
We'll also help you understand the gravity of the threats and the cybersecurity risks. You'll be able to understand your organization's current cybersecurity posture and how to improve it to prevent future breaches and minimize their impact.
How We Protect You From Cybersecurity Threats
By utilizing our cutting-edge cyber threat intelligence tools, cybersecurity threat hunting tools, and in-depth knowledge of your current IT security posture with a focus on ongoing cyber attacks and past cyber intrusions into your IT environment.
By identifying any existing vulnerabilities in your IT environment.
By providing you with recommendations on strengthening your IT environment's resilience during the ongoing assessment.
We offer daily analysis of your IT environment during the ongoing cyber threat assessment.
How We're Able To Identify the Wide and Complex Ranges of Advanced Cyber Threats and Attacks
With the help of our overall expertise in cybersecurity.
By utilizing some of the most advanced tools on the market.
Thanks to valuable knowledge and experience gained through a long history of investigating and managing critical cyber incidents worldwide.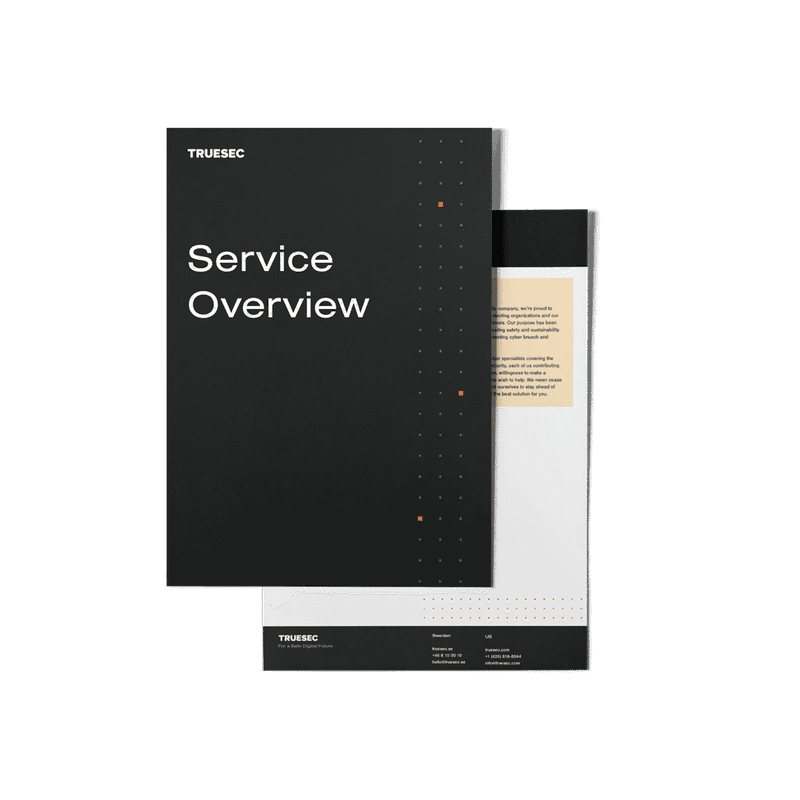 Service overview
Want To Know More?
Our product guide walks you through all the details of how our services can help you. Get it here!
Talk to Us!
Interested in us, our services, or our mission to keep the world safe? Just have a question? We're here, and we'll reply within 24 hours.